Tudor House Museum at Christmas
28 Nov –1 Dec
Tudor House Museum, Friar Street
Join us for the Friar Street Winter Beer Festival and the Cross Keys Gin Palace. Free entry to the museum throughout the Fayre weekend.
Christmas time at Greyfriars
29 Nov - 1 Dec
Fri 29-Sat 30, 11am–9pm. 1 Dec 11am-4pm
Greyfriars House and Garden, Friar Street
Experience the festive atmosphere, see our garden illuminated during special extended opening hours and the house wonderfully decorated to reflect the Victorian shops that once thrived here.
Candlelit Advent Procession and Carol Service
1 Dec, 6.30pm
Worcester Cathedral
A moving act of worship in preparation for celebrating the Christmas season.
Etsy Made Local
30 Nov – 1 Dec, 10am – 5pm
Royal Porcelain Works
The Worcestershire Etsy Team is returning to the Royal Porcelain Works. Etsy Made Local is the perfect destination for shoppers to get ahead of the Christmas rush and discover the perfect gifts, and the talented makers behind them.
Victorian Craft Fair in the Guildhall
28 Nov – 1 Dec 9am - 5pm
The Guildhall, High Street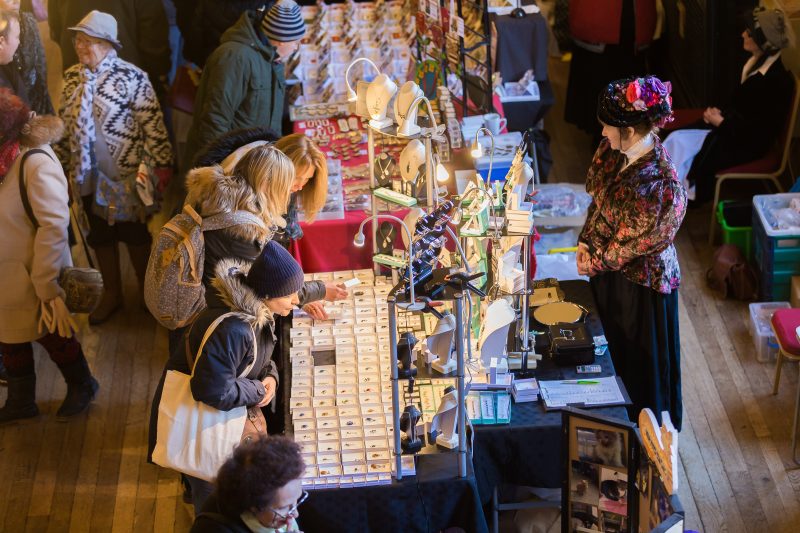 A fabulous array of stalls selling locally made crafts and gifts, situated in the beautiful Guildhall.
Lantern Making Workshops
Get ready for the famous lantern parade by crafting your very own festive lantern. £5 – willow lantern (ages 7+) | £2.5 – mini lanterns (all ages).
30 Nov and 1 Dec, 11am – 12pm and 1.30pm – 2.30pm
The Hive Children's Library
Christmas Carol Service for the opening of the Fayre
28 Nov, 4.45pm – 5.15pm
Worcester Cathedral
All are invited to join us to celebrate the start of the event followed by the traditional procession to the Cornmarket carousel where the Fayre will be declared officially open by The Right Worshipful The Mayor of Worcester, Councillor Allah Ditta.